Featured Project
The Hospital Association of San Diego & Imperial Counties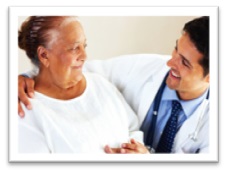 In September 2012, the Hospital Association of San Diego and Imperial Counties (HASD&IC) contracted with the IPH to conduct a community health needs assessment (CHNA) for San Diego County. This CHNA was a collaboration between HASD&IC and seven local San Diego hospitals, and was officially called the HASD&IC 2013 Community Health Needs Assessment. Representatives from all seven hospitals formed the CHNA Advisory Workgroup who provided input throughout the CHNA process. The 2013 CHNA used a multi-level, hospital-focused analysis to identify the priority community health needs in San Diego County. The results of the HASD&IC 2013 CHNA are available at HASD&IC's website http://hasdic.org/2013-chna/.
As part of their ongoing efforts to create stronger partnerships within San Diego communities, HASD&IC and the participating hospitals designed a collaborative follow-up process (Phase II) to review methodology and gain a deeper understanding of the 2013 CHNA results. The goal of Phase II was to ensure that the results of the 2013 CHNA accurately reflected the health needs of the community. HASD&IC again contracted with the IPH to provide assistance with the implementation and interpretation of Phase II through two main activities:
Conduct community dialogues to share the results of the 2013 CHNA with the community and collect community member feedback on hospital programs that were guided and informed by the results of the 2013 CHNA.
Create and analyze an electronic survey of community leaders and health experts who reviewed the methodology and findings from the 2013 CHNA.
Overall there was positive feedback from all Phase II dialogues as well as a high degree of community interest in participating in hospital programs. However, the majority of participants had not heard of the hospital programs that were described. Moreover, other barriers to participation cited during the community dialogues were location, language, transportation and fear of documentation requirements.
Last Updated: 10/20/2016